For some reason this summer seems like it has been busier than during the actual school year! We just finished up swim lessons this week which Makenna and Taylor loved. Now we will move onto our next adventures planning Grandma and Grandpa Warrens 50th anniversary party. I guess it is always better to be busy! Here is Kate with her first ice cream cone. Don't ask me what I was thinking handing it to her and walking away. By the way I did actually get the clothes clean that she is wearing!!
This week we decided to venture downtown Yuba City to Plumas street and find a cool place to take pictures. Davis won a contest to be I guess you could say a "model" (that makes me laugh) for my friends boutique!! I was terrified that he was going to be awful considering the fact that I would be taking the pictures. Here is the site to the final pictures www.lindsaywphotography.blogspot.com (Sorry couldn't get it to post as a direct link)
The rest of these are just you know random shots of the kids!!!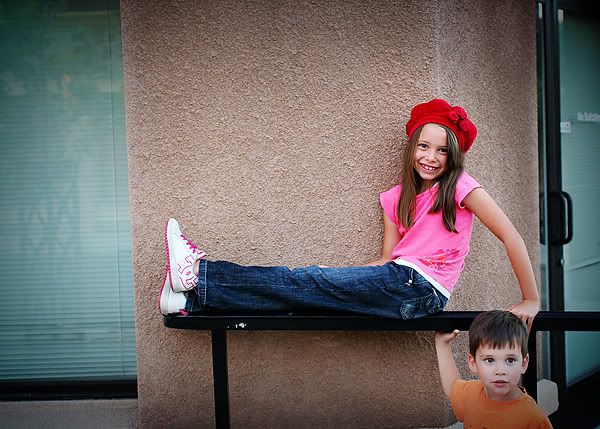 We are soooo happy to have Alexa back for a few weeks!